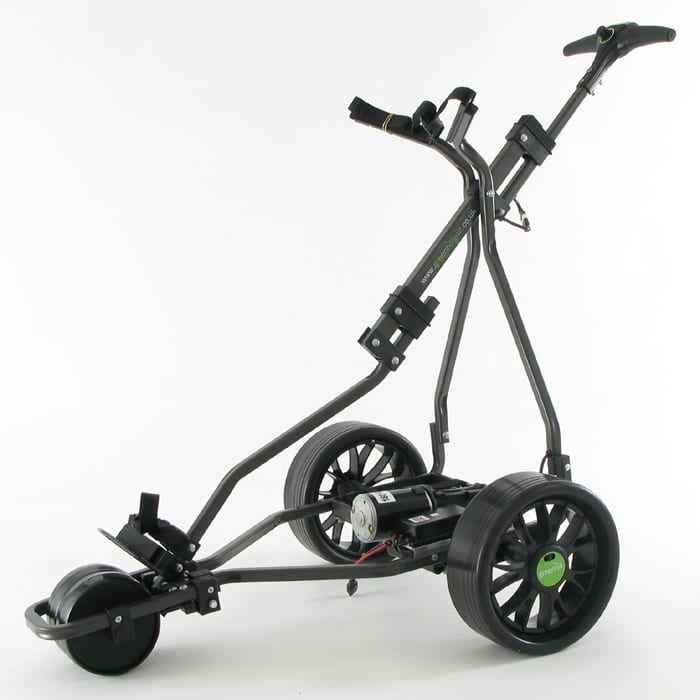 GT
Our original trolley that has stood the test of time for thousands of golfers.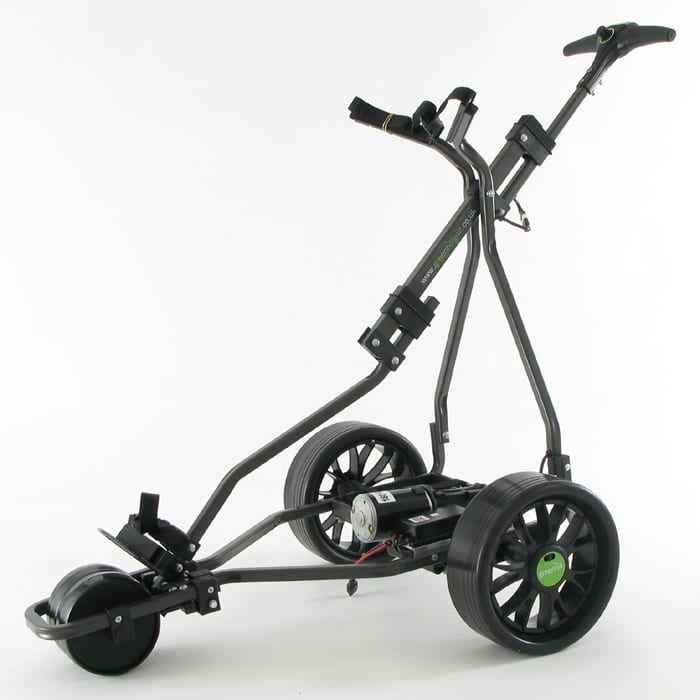 PT
Incorporates an advanced braking system onto our original design trolley.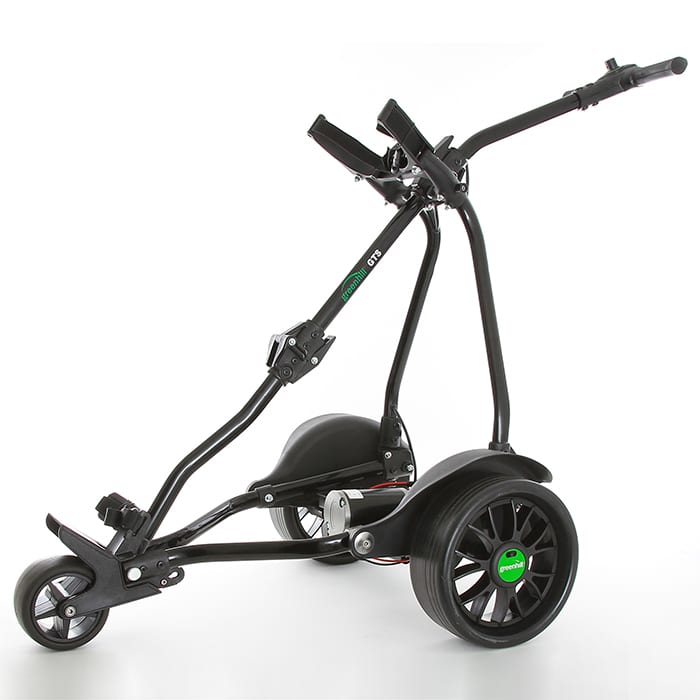 GTS
All the reliability and functionality of the GT with modern design and features.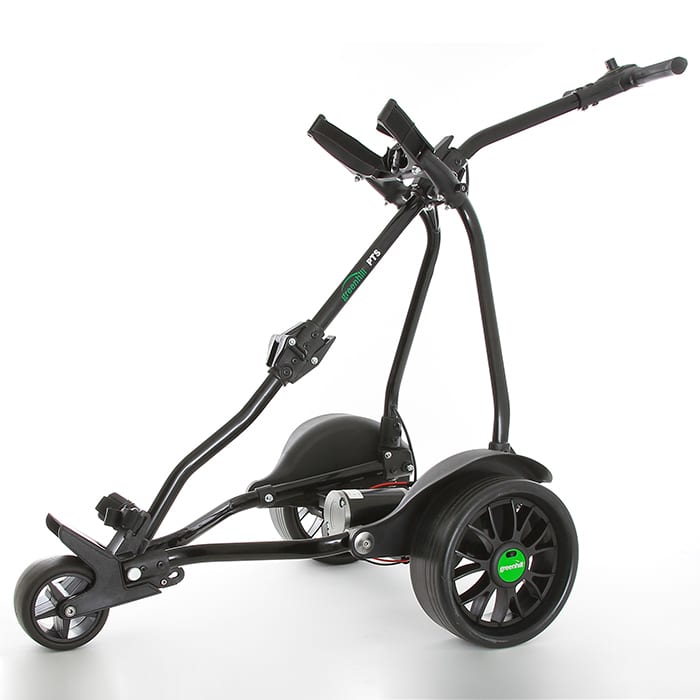 PTS
Retains every exciting aspect of the PT and transforms it with modern design.
About Us
Greenhill's first electric golf trolley was launched in 1994. A brand new design at the time, the now legendary "Z" folding chassis has since been adopted in many more electric golf trolley designs throughout the world.
From this initial design, Greenhill has added many unique and innovative ideas to the range of trolley designs, these include:
Fold under front wheel for extra compactness
Patented suspension design for smoother ride
'T'-bar handle for ambidextrous usage
CNC machined aluminium hinges and catches
Digital speed and battery indicator
Soft grip handle
Variable Electronic Braking System (VEBS)
Integrated Kinetic Energy Recovery System (KERS)
Limited slip differential gearbox
Mudguards
These are just a few of the design innovations that make Greenhill the smart choice to carry your clubs around the course.